5 Ways to Stay Positive During Grad SZN
This is for all my Seniors starting to stress about post grad life. As you all probably know I graduated in December so I'm fresh out of exactly what you're feeling. I'm not about to lie to you and say everything is going to be easy. What I am going to tell you is four ways to handle impending stressors and enjoy your now
1) Come Up With a Vision You don't have to figure everything out now, but having a vision of where you want to be in a month wouldn't hurt. It gives you something short term to strive for. For some people the problem with setting a vision is they beat themselves up if they don't achieve it. Remember that a vision is just a vision. It's a mental image. Whether it becomes reality or not, it keeps you hopeful.
2) Set Achievable Goals When I was on my job hunt I made a goal to apply to at least one job a day. Whether it was a career job or a temporary job to make some money, I wanted to make sure I was moving towards something. Baby steps like this were key to keeping me positive in my day to day.
3) Claim Your Future This doesn't even have to do with your career. You can simply claim your happiness. Claim your peace. Claim financial security. For months on end I claimed being back in California by January. Between that and prayer, I made it!
4) Find Your Source of Hope For me my main source of hope and joy came from God. I would pray, read a religious self help book, or watch a sermon online when things got rough. Other sources of hope can be your friends and family, a book by a public figure you admire, or your some of your favorite music. Anything that lifts your spirits is important to keep you happy.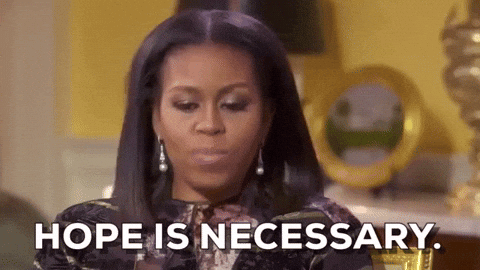 5) Make Memories I have so many memories from my college years that I cherish. Sometimes I wish I would have taken more time to make more of those memories my last semester. Not only with my friends, but with my family too. Right now I'm on the other side of the country. Though I still keep in touch with everyone via numerous forms of technology, I get home sick every now and then! More memoried wouldn't hurt in those moments.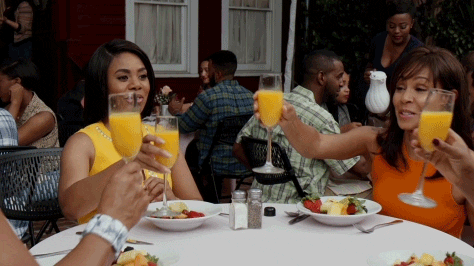 From a recent grad to a soon-to-be grad, I hope these tips helped you. If you want more tips you can check out a post I wrote for Caged Bird Magazine. Overall just make sure you enjoy the last moments of your Senior year. Graduation isn't the end, but a new beginning!