We're almost through the first month of the second quarter of the year! 2018 so far has been a year of growth for me. These last two months I've decided to be more active and intentional about this growth. Last month I focused on building my relationship with God doing Spiritual Two-A-Days. This month I wanted to continue my internal growth, but also work on my external growth. I strived towards that with an initiative called Do Better Be Better.
Internal
For my internal growth I finished up a book called Wholeness by Touré Roberts. I talked a little about this book in my Spiritual Two-A-Days post and it was one of the books I wanted to read for the year. This month it really pushed me to want full alignment in my life. It was starting to seem silly to build myself up on the inside, but not on the outside.
Another part of my internal growth was intentionally changing the way I think. There are times when I'd have self deprecating or negative thoughts. I became so okay with these thoughts that I didn't realize they were a problem until recently. To fight these thoughts I have to actively think the opposite. For example, if I feel incapable of a task I remember I won't be given anything I can't handle. This new mindset has helped not only me, but now I'm even better at spreading positivity and motivation to others.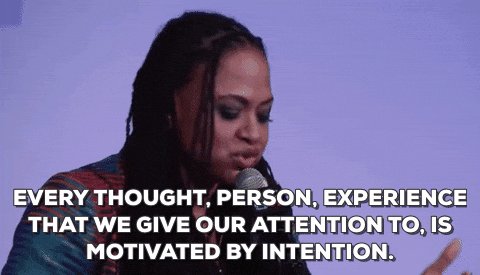 The last internal thing I'll share with you is keeping an open mind. I started reading Strong Looks Better Naked by Khloé Kardashian. I love me some Kardashians, but I never really thought I'd read a book by one of them. For some reason I was drawn to buy this and I'm so happy I was. This book has helped me alter my mindset and motivated me towards my mental, emotional, and physical health goals. Aside from that there are cool recipes, playlists, and personal pictures sprinkled throughot the book. It's a fun and motivating read.
External
Speaking of keeping an open mind, some friends got me to sign up for a 5k. I have so many mixed emotions that I don't even know how to express them. However, it has driven me to get in the gym. In fact, I've been more consistent in the gym than I have been probably in my whole life. I'm pretty sure it's because I'm actually working towards something. I got an app that helps me get better with running and it's be giving me a real workout. I'm starting to enjoy it.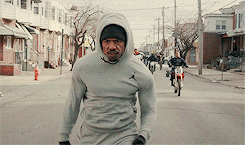 In addition to working out, I've been giving more attention to my eating habits. I'm kind of low key Vegan/Vegetarian. What I mean by that is I pretty much only eat one meal a day with meat. Not too long ago I posted about some meat substitutes that have actually been really good. I'm really starting to get that changing your diet is more so about changing your lifestyle.
The external thing I'm super proud of is my skin care. I actually watched a lot of YouTube tutorials and things to try and find what would work for me. My day to day routine is Trader Joe's Face Wash With Tea Tree Oil (cleanse), Thayers Rose Petal Witch Hazel with Aloe Vera (tone), and Shea Butter (moisturize- only at night, in the morning I use a lighter moisturizer). I've also been using Aztec Secret Indian Healing Clay mixed with Apple Cider Vinegar once to twice a week (I leave it on for 10-15 minutes. Tutorial below). I still have some dark spots here and there, but I definitely notice them fading. Regardless of that, my skin has never felt this great or glowed this much.
I would say over all my Do Better Be Better month was a success. I feel both happier and healthier. I plan to carry on with these new habits for good. I've definitely taken further steps towards the best version of myself!